Attorney Curtis with President Ronald Reagan
After graduating with honors from the University of Southern California and Loyola Law School, Robert served as an extern on the California Supreme Court and was appointed to serve in the Reagan Administration's Department of Justice in Washington, D.C. He was invited to a photo opportunity with the President in the Oval Office of the White House before returning to California to explore a congressional campaign.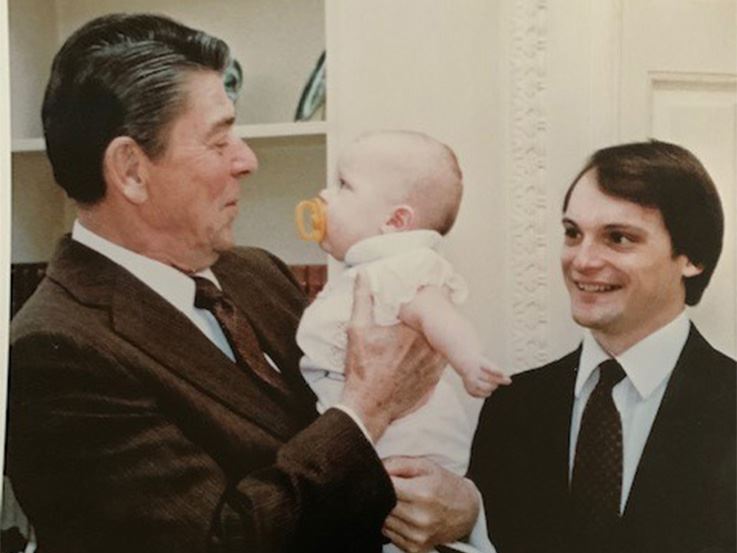 Robert stayed in Southern California to raise his family and dedicated himself to community service as one of the founding members of the city council in his hometown of Mission Viejo. After serving with distinction as Mayor and Councilmember, the City named a youth athletic park in his honor to commemorate his extraordinary contributions.